Communication World is your local one stop solution for all phone, iPad, tablet, handsets, mobile phone plans or other smart device repairs and accessories. We specialise in everything mobile phone related and we aspire to pass on our expertise to consumers to ensure a seamless and enjoyable experience.
The fact that we are also a Telechoice Authorised Dealer gives us access to the most trust Australian network TELSTRA. We supply mobile phones on plans, plans only and NBN on the Telstra 4G network.
Here at Communication World we recognise the importance of your mobile phone in today's day and age and we know its your life (don't worry its the same for us) That's why you can trust to get you up and going again if you face issues with your device. Our mobile phone technicians are backed by years of in the field experience and with our trusted one year warranty on all parts and workmanship, you can put your mind at ease and your trust in us to get you going again.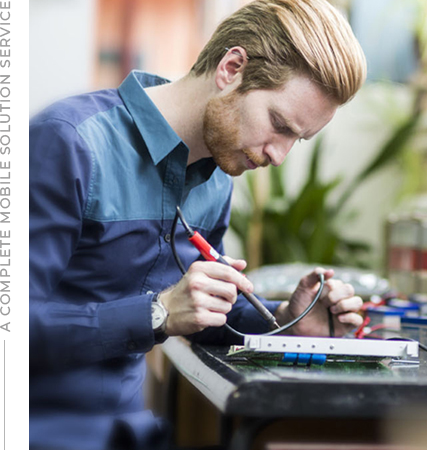 Screen Issues

Battery Issues

Charging Issues

Speaker Issues

Reception Issues

Camera Issues

Button Issues

Data Recovery

Water Damage

Others
In the instance your phone can't be fixed we have a NO FIX NO PAY policy.